Skip to Content
Our Designs Have No Limit
It all starts with an idea-yours. We discuss your vision. We gain an understanding of your needs and objectives through an open exchange of ideas that is translated onto paper by our team of experienced landscape designers. Our designs can include patios, walkways, driveways, custom stonework, fireplaces, fit pits, arbors, trellises, water feature – there's no limit to what we can create for your property. Our team's diverse talents, background, and experiences allow us to create different styles and build a design that seamlessly connects your home to the outdoors.
It's your life, enjoy it! We'll help design it.
Our Process Follows Four Steps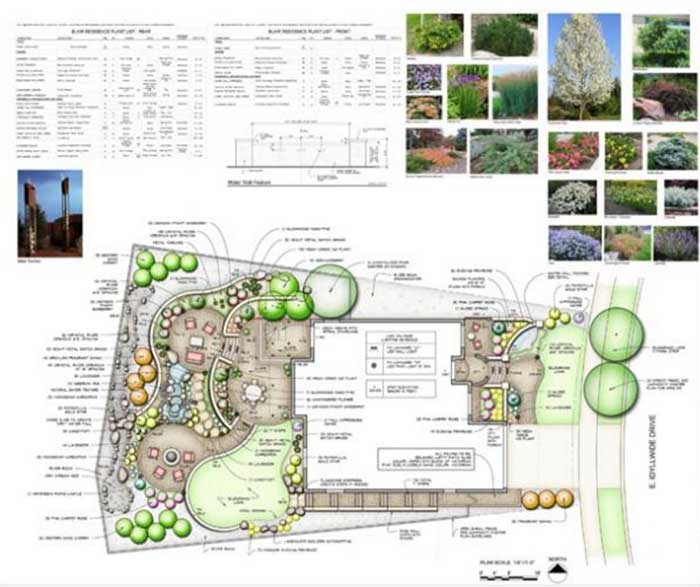 Consultation Phase
Assessment of client's needs, including preferences and budgets
Analysis of the site including measurements and inventory of existing elements and plant material
Creation of a realistic timeline for design, estimate and follow-up appointment
Follow-Up Appointment Phase
Presentation of the first full-color design and estimate
Review of the initial design to ensure consistency between the site and the actual plans as drawn
Discussion of any necessary or preferential changes to the design or estimate
Final Design and Estimate Presentation Phase
Presentation of the revised design and estimate
Signing of contracts
Development of a start date and construction plan
Full-Scale Construction and Implementation Phase
Pre-construction site visit with salesperson, crew leader and client
Daily site and project supervision conducted by the crew leader
Progress meeting at least once per job (and oftentimes more), with the client's salesperson and crew leader to ensure the client's satisfaction
Final walk-through and punch list approved when the client is completely satisfied
Construction team transfers the project to client or maintenance team
Get Your Free Estimate Today!